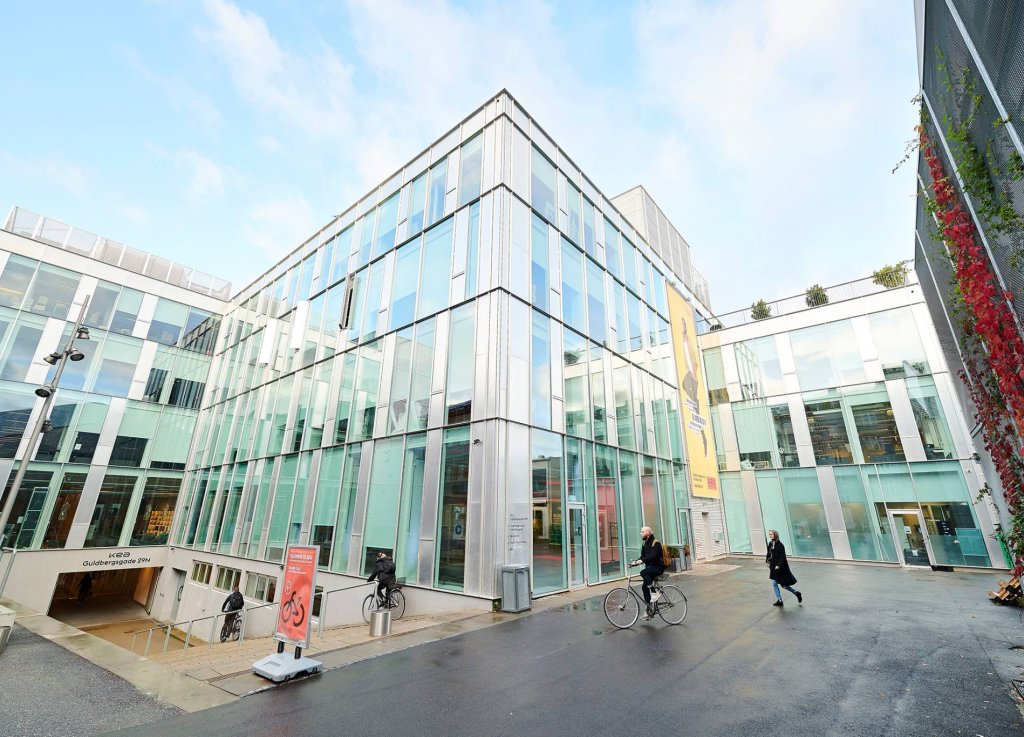 Research at KEA
Research and innovation is a major driver in KEA's knowledge cycle. Both in the development of our study programmes in cooperation with business, and in our teaching.
For companies
KEA works with companies and sectors to address specific problems in projects of varying scope. We create knowledge that works in practice.
Examples:
Global Competencies is a project that is developing tools for internationalising sales for Danish manufacturing companies. The project is being carried out in cooperation with 83 Danish companies, and with funding from the 'Karl Pedersen og Hustrus Industrifond'.
Material Design Lab makes knowledge about materials available and assists companies with material-based design processes.
Sustainability in Danish social housing is a major study that is looking at how to avoid losing knowledge in the transition from the client to the architect, from the architect to the builders, and from the builders to the residents, owners and facility management. The study is continuing in cooperation with AlmenNet.
Read about Material Design Lab
For students
One of the best ways to learn your subject is to help develop it. KEA works with research and innovation projects that involve students. We use specific business cases in our teaching, and create new knowledge in the learning space.
Examples:
Youth Fashion Summit is part of the Copenhagen Fashion Summit, which brings together the biggest companies from the fashion industry. At Youth Fashion Summit, over 100 students from all over the world work to create solutions and scenarios for a more sustainable fashion industry, based on the UN's Sustainable Development Goals (SDGs).
Nordic Entrepreneurship Hubs is a network collaboration between KEA, Lund University and DTU. The project develops services for student entrepreneurs – ranging from access to labs and assistance with business plans to an incubation environment and coaching.
KEA Works is a one-week innovation programme that gets students from across KEA's study programmes working together on a large case. We recently worked with the Municipality of Frederikssund to help develop concepts for the new city of Vinge.
For lecturers
Research and innovation is a major driver in KEA's knowledge cycle, and in the ongoing development of KEA's study programmes. Project collaboration is one of the best ways to establish strong contact with prospective employers and ensure that study programmes remain relevant.
Examples:
Life Cycle Assessment is a knowledge-gathering and communication project on sustainability and the reuse of construction materials. The project receives funding from 'Grundejernes Investeringsfond'.
Transfer and practice-focus examines how lecturers in a learning community can develop strategies and methods to improve student transfer.
Assistant professor study programme is the largest strategic academic development project at KEA. All newly-appointed lecturers undergo a 3½-year programme that builds competencies within the areas of education theory, teaching professionals and research and innovation.
Contact
If you want to know more about opportunities for project collaboration or about existing projects, you are welcome to write to Research & Innovation at projekter@kea.dk