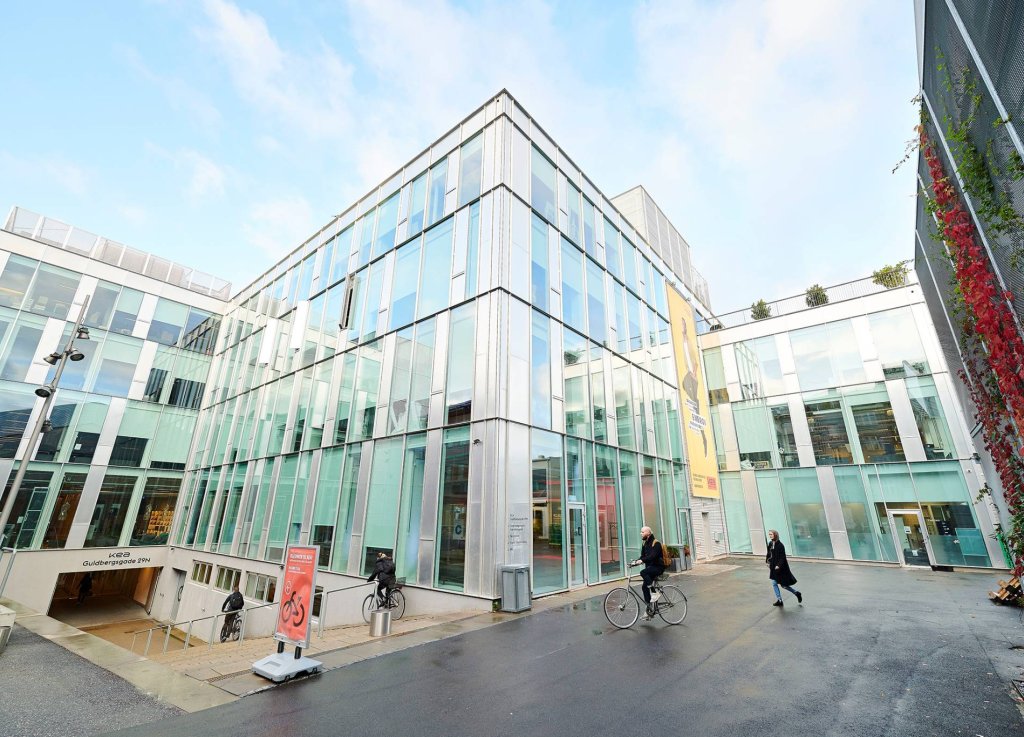 Design & Business
Top Up (Bachelor Degree) | 1½ year (90 ECTS) | See curriculum
Do you want to work with design & business in a broader perspective?
Important information about international programmes at KEA
KEA no longer admits new full degree students to English-taught programmes (the so-called international lines). New intakes only take place at the Danish lines. Current students who are already part of an international line can of course complete their education at KEA.
We also welcome exchange students from partner universities, just as we are sending out students on studies abroad.
The Bachelor's degree in Design & Business is a 1½-year top-up programme aimed at a career in the fashion, lifestyle and communication industries.
In the course of three intensive semesters, you will learn to plan, manage and execute complex, analytical and creative tasks backed by relevant theory and practice. The subjects – design, business and technology – are common to all the lines of specialisation offered.
You will do an internship at a company to test your practical skills and gain useful experience of life in the workplace. Throughout your studies, you will work closely with companies, developing solutions and/or products for them and with them.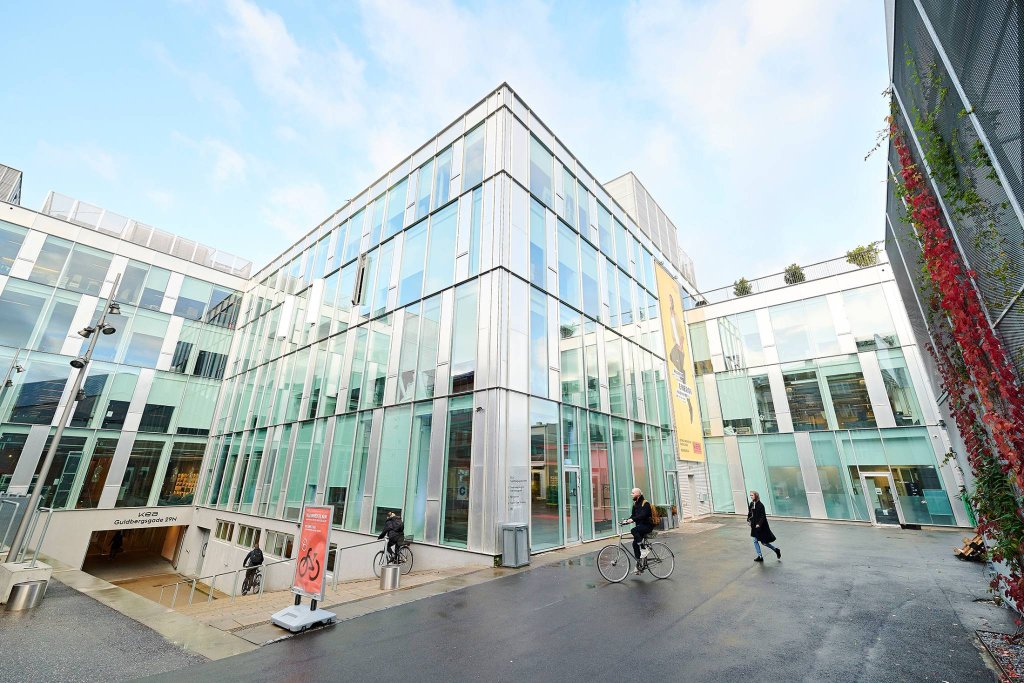 Programme content and structure
When studying at the top-up Bachelor in Design and Business programme at the Copenhagen School of Design and Technology (KEA), you must choose a specialisation direction.
Two specialisations
You can choose between two different international specialisations.
Communication Design & Media

Storytelling
Conceptual communication
Campaigns

A communication designer has competences within rhetoric, visual design, strategy and media literacy - competences that are highly suited for a job market that demands a deep understanding of the dynamics characterising the media today.

As a Communication Design student, you will learn to work professionally with market-oriented and contemporary visual, written and digital communication – all with a holistic approach to design and process.

This specialisation study covers the subjects: visual communication, strategy, rhetoric, media and understanding of various processes. We focus on storytelling, conceptual and communication campaigns and cross media solutions.

You will be working with projects individually as well as in groups. We work holistically with process and method understanding, often in close cooperation with the business community. During classes, the students develop cases for the real world and create communication products based on strategy and relevant theory.

You will gain knowledge about trend theory, anthropological methods, cultural understanding, and the history of ideas as well as design theory and semiotics, argumentation strategy, analysis of the future, innovation processes, technology, media and communication, and rhetoric.

This knowledge will provide you with the skills to identify and assess trends and phenomena relative to trend and social theory as well as historical context. You will be able to use an anthropological method for collecting relevant data. You will also learn to produce design briefs based on research and data analysis.

You will know how to present written, oral and visual material using different types of media. You will learn to use innovative approaches to problem solving and know how to identify potential new markets and solutions and finally, you will get the interpersonal and intercultural skills to communicate complex issues.

Brand design

Strategy
Brand Management
Concept Development

The Brand Design specialisation provides you with knowledge on how to design and develop brands and concepts in the area between strategy, branding and visual execution. 

Our work is always based on our brand design methodology, which means that good, creative ideas are at the heart of all projects. When an idea has been conceived, the strategy and branding platform are established prior to the practical execution.

As a Brand Design student, you are involved in the entire process from idea to execution. We place strong emphasis on working closely with the business community. Springing from real-life issues, all our projects are therefore executed in close cooperation with relevant businesses.

We work both strategically and creatively with branding, communication, marketing, media and graphic design, and as a student you acquire both the strong management tools of a strategist and the critical eye of a graphic designer.

This knowledge provides you with the skills needed to use analytical tools to identify brand-customer relationships, identify market trends in relation to supply and demand, apply conceptual and commercial methods and communicate branding strategies internally and externally. You also learn to use communication tools for promoting the brand.
Programme content and structure
On the Design and Business programme you learn to plan, manage and execute complex, analytical and creative tasks backed by relevant theory and practice. In other words, you learn the theories and methods required to independently organise, manage and carry out design and business projects in the fashion and lifestyle industries.
The international Bachelor's degree in Design & Business is a 1½ year top-up programme (equivalent to 90 ECTS). The programme consists of three semesters and gives you the opportunity to immerse yourself in your chosen specialisation.
The programme is organised around:
Three common Design & Business modules
Specialisation modules
Two elective modules
10 weeks of internship
A final BA project
During the 5th semester, all BA students will be studying the same basic subjects of design, business, sociology & knowledge production and method. In this semester, you will also start focusing on your specialisation and choose an elective module.
During the 6th semester, you will focus more closely on your specialisation subject and you will finish this semester by starting your 10- week mandatory internship period.
During the 7th semester, you conclude your mandatory internship period and you will finish your BA top-up by writing your bachelor assignment.
Internship
During the final part of the 6th semester and the beginning of the 7th, you and your fellow BA top-up students have a 10-week mandatory internship period. The internship takes place in a private company of your own choice.
The internship gives you the opportunity to test your skills in practice and get valuable knowledge of the world of work. Your internship gives you as a student the chance to build up a network in and gain a practice-oriented connection with the industry.
Your internship advisor at KEA can help you with the practicalities concerning your internship, which you must help organise yourself, including finding a host company. At present, there is a wide choice of internship companies.
More information
If you want to know more in details about the programme and the elements, you can read more in the curriculum.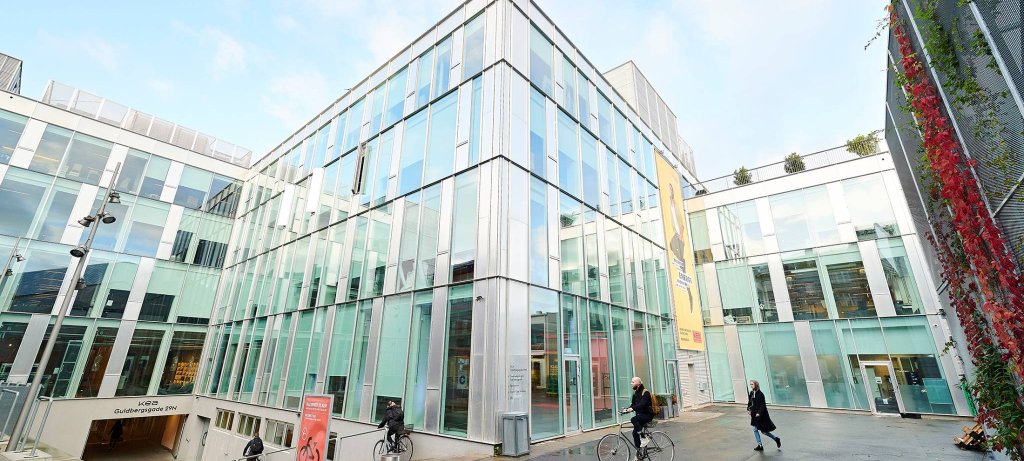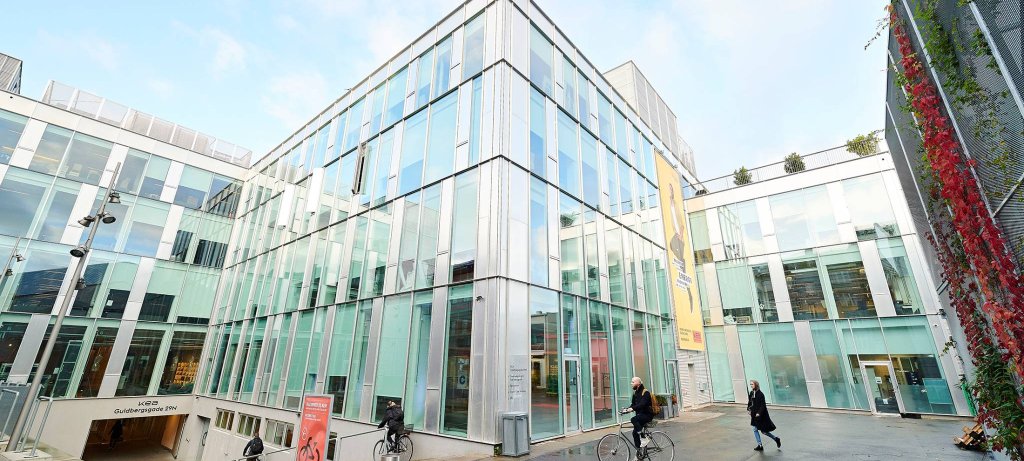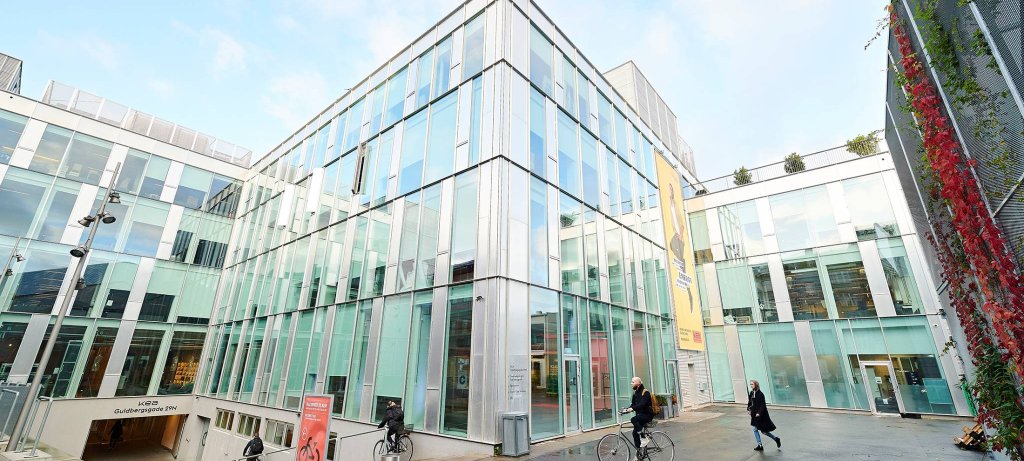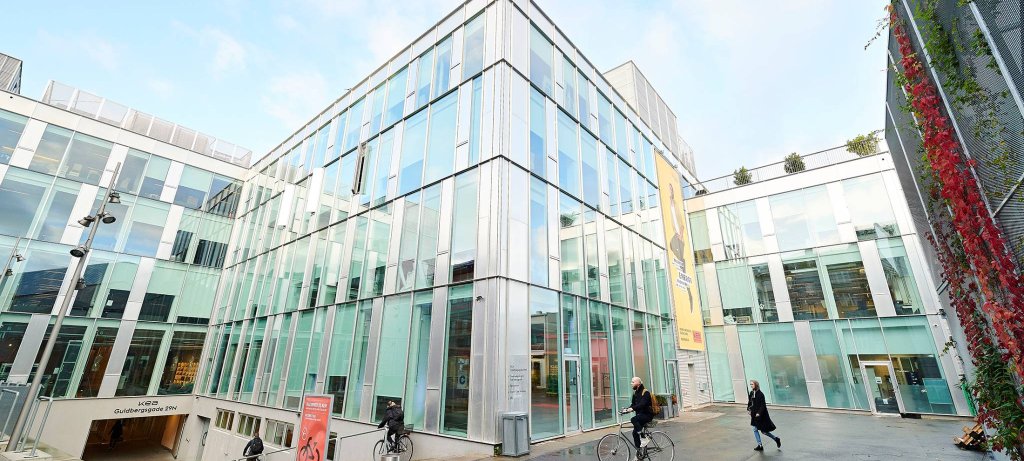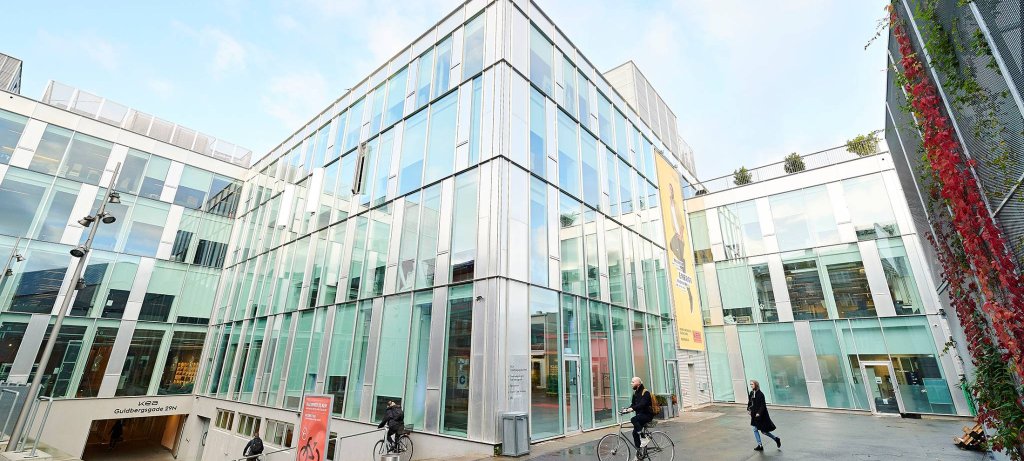 Already a student at KEA?
Students at KEA can find more information about their programme at MyKEA (mit.kea.dk/en). MyKEA is our intranet for students, where you can find information about internship, the social life at KEA, contact information for study counsellors and the study administration and much more.
Study form
On the Design and Business programme you will primarily experience teaching based on projects, alternating between presentations by the teacher and individual guidance.
Teamwork is an important part of the programme, and you should therefore expect some assignments to be undertaken in groups where you must engage actively in teamwork with your fellow students.
What does it take to study at KEA?
Studying is not just about attending lectures and classes and taking part in the teaching activities. The active enrolment model shows you what is expected of you as a student at KEA.
The study programmes at KEA are full-time programmes, which means that you should expect to have to devote an average of about 42 hours a week to your studies. The hours are split between various activities such as teaching activities and preparation time.
Collaboration with businesses
The BA in Design & Business programme is your chance to get extremely close to the sector or industry in which you would like to work once you finish your studies.
For example, you get to do projects in cooperation with both public institutions and private companies. Moreover, you spend half a semester doing an internship with a company as a chance to apply your skills in practice
For their final project, all students collaborates with a relevant company.
KEA is a playground, a community and a wealth of responsibilities
As a student at KEA, you have almost endless possibilities.
Workshops, with everything from CNC milling machines and wild 3D printers to a wide range of digital hardware. We have one of the world's leading material libraries. We have cozy corners, roof terraces, cafes and bars.
At KEA, there is a new challenge around every corner.
We hope you will use all these possibilities for creativity, development and socialising.
Transfer to KEA
If you want to transfer to Design and Business at KEA, you must meet our entry requirements. You can read more about the requirements below.
Requirements for transfer to KEA
If you want to know more
Read more about transfer to KEA, re-admission and re-enrollment on the page APPLICATION AND ADMISSION.
Exhange at KEA
It is still possible to go on exchange at KEA. You can read more about exchange below.
Information about exchange at KEA
Exchange

As an international student it is still possible to go to KEA for exchange. 

We welcome exchange students with appropriate educational backgrounds who wish to attend one of our international programmes for one or more semesters.

You must be a regular student at one of our international partner institutions. YOU CAN SEE ALL OUR PARTNER INSTITUTIONS HERE

At KEA the international element is of great importance and we pride ourselves of an intercultural environment.

Contact

If you are interested in exchange at KEA you kan contact our international office, KEA Global.
Semester start
The fall semester begins in the end of August and the spring semester begins in the end of January. You can see study start dates in our Academic Calendar.
Please note, that from August 2022 the programme will no longer be available in English for full degree students at KEA. It is still possible to go on exchange at KEA, see more at global.kea.dk
Contact
If you have questions about transfer to KEA, re-admission or re-enrollment KEA Applicant is ready to help you. If you have questions about exchange programmes please contact KEA Global.
Questions about transfer, re-admission and admission requirements
Contact This email address is being protected from spambots. You need JavaScript enabled to view it. or +45 46 46 07 00.
You can call us Monday to Friday, between 10.00-12.00. All times are CET.
Questions about exchange programmes
Contact This email address is being protected from spambots. You need JavaScript enabled to view it. or find contact information for our international coordinators at global.kea.dk.
General information
Below you can find information about study place, curriculum and other practical information regarding Design and Business.
Practical information about the programme
Language

The programme is offered in English.

Address

Classes take place at:

Campus Guldbergsgade
Guldbergsgade 29N
2200 København N
Denmark

Finance

The programme is entitled to the state education support (SU) for Danish citizens. Read more at www.su.dk

Tuition fee terms:

Nordic/EU/EEA students are free of charge
Non-EU citizens must pay a tuition fee of € 5,600 per semester

There is no fee for following students: 

Students from the European Union (EU)
Students from EEA countries (Norway, Liechtenstein, Iceland)
Students from Switzerland
Students who are granted permanent residency or time-limited permit with the possibility of permanent residence in Denmark
Students exchanged with Danish students as part of a bilateral agreement with an educational institution abroad
Students who are granted residence permit under §9c, paragraph 1 of the Aliens Act as the accompanying child of a foreigner with a residency permit issued under pursuant to section 9a of the Aliens Act

Expenses

You are required to buy textbooks. Depending on your specialisation you will probably use around 4.500 kr. on books and materials during the 1½ year.

In addition, you must bring your own PC that supports 5GHz (802.11a) to avoid problems with KEA's network.

The following software must be installed on your computer:

Creative Suite® 6 Design & Web Premium
Microsoft® Office 2010

Scholarship

Unfortunately, the Danish Government has discontinued allocating funds towards scholarships for non-EU/EEA students.

Due to this decision, KEA is unable to offer any scholarships at this point.

Curriculum

Code of conduct

KEA has a set of general codes of conduct, which apply to everyone. Locally, there might be more detailed codes.

Diploma Supplement

KEA issues a Diploma Supplement in English automatically at the end of your studies, as a supplement to your diploma.

The Diploma Supplement is designed to provide a description of the nature, level, context, content and status of the qualification.

The Diploma Supplement contains a description of KEA Copenhagen School of Design and Technology and the Danish educational system.