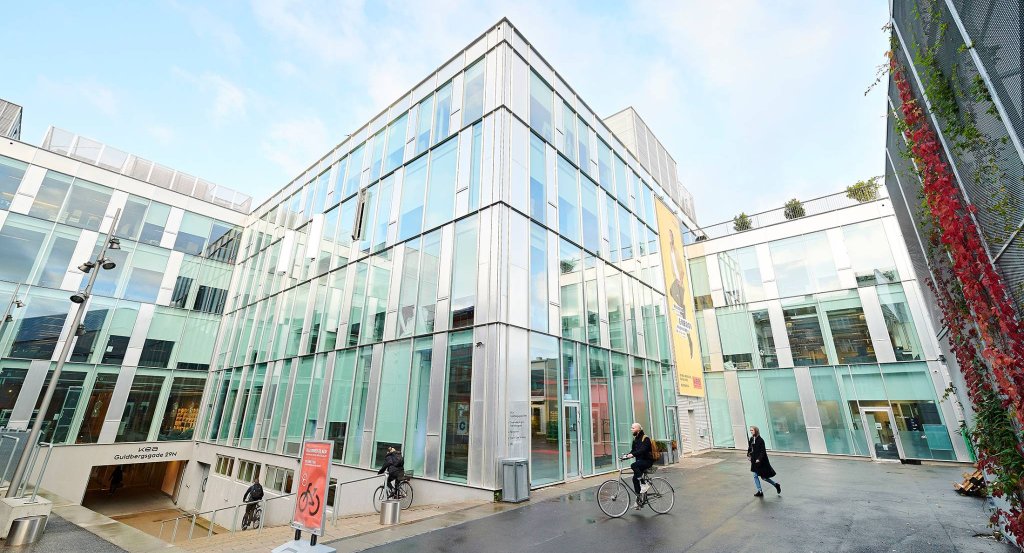 Architectural Technology and Construction Management
Bachelor Degree | 3½ years (210 ECTS) | See curriculum
Do you dream about becoming a key person in the building and construction industry?
Important information about international programmes at KEA
KEA no longer admits new full degree students to English-taught programmes (the so-called international lines). New intakes only take place at the Danish lines. Current students who are already part of an international line can of course complete their education at KEA.
We also welcome exchange students from partner universities, just as we are sending out students on studies abroad.
At the Architectural Technology and Construction Management programme, you will learn about the building process from sketching on the drawing board to being on the construction site. Your role will be to coordinate and lead the many technical and administrative activities in the building process.
There are ample opportunities to combine practical experience and theoretical knowledge. You can choose from the following specialisations:
Design Consultancy
Construction Management
Facility Management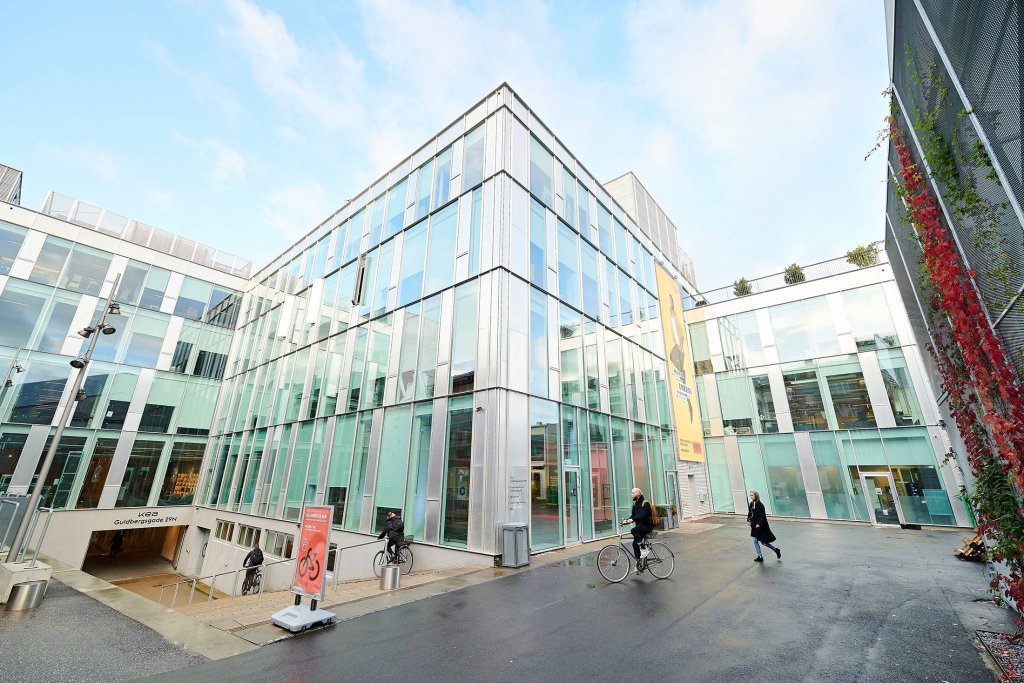 Programme content and structure
The Architectural Technology and Construction Management programme will teach you how to plan, design and coordinate construction projects, and you will combine practical experience with theoretical knowledge on a daily basis.
The BA in Architectural Technology and Construction Management runs over seven semesters (210 ECTS credits), and involves work with the following five areas:
Plot and Building, 1-2 storeys (semester 1)
Plot and Building, 2-3 storeys (semester 2)
Industrially produced buildings (semester 3)
Multistorey commercial building (semester 4)
Renovation (semester 5)
You also get to choose elective modules in semesters 3, 4 and 5, where you can specialise in one or more areas. In semester 6 you will be in internship in a company. In the final semester 7 you will be writing a dissertation report and working with the final bachelor project.
Communication, planning, design, and technology are the key words of the Bachelor of Architectural Technology and Construction Management programme. The subjects of the programme are divided into 5 core areas:
General
Business
Production
Construction
Design and registration
On top of that, sustainability and innovation/entrepreneurship is inherent in the projects and the working methodology in all the subjects.
Elective subjects
The elective subjects give you the opportunity to specialise in the following subject areas:
Design consultancy
Construction management
Facility management
Your elective culminates in a dissertation report, which is prepared individually and is intended to demonstrate your ability to perform theoretical studies and communicate the results. The report must contain a discussion of the method you have chosen, and independent examination of the chosen theory and associated discussion.
Internship
During semester 6 you will do an internship, where you will be part of a company that works with construction projects, either in Denmark or abroad. Your internship coordinator at KEA will help you with the practicalities in connection with your internship, which you must help organise yourself, including finding a host company.
Bachelor project
In the bachelor project, you plan a construction project and demonstrate a broad range of the competencies acquired during the study. The problem statement must be central to the programme and the profession and include at least two of the traditional design phases of a construction.
The problem statement will be prepared in consultation with the supervisor and preferably together with a private or public company or developer and must account for the basic focus areas and academic or technical issues on which the student intends to focus.
More information
If you want to know more in details about the programme and the elements, you can read more in the curriculum.
Video from Open House
Head of Programme Claudio Testa talks about the BA in Architectural Technology and Construction Management at KEA.
Already a student at KEA?
Students at KEA can find more information about their programme at MyKEA (mit.kea.dk/en). MyKEA is our intranet for students, where you can find information about internship, the social life at KEA, contact information for study counsellors and the study administration and much more.
Study form
The programme is taught entirely in English and focuses on problem-based learning planned around a semester project situated in different countries and current strategic markets. The difficulty level increases throughout the programme.
At the Bachelor programme, the tuition is based mainly on architect and civil engineering projects, which the student will complete in one semester. Project work is carried out in groups and provides the pivotal focus of the teaching. Students are examined on this project.
These projects are multi-disciplinary, and as such, their preparation involves all the disciplines. The students plan and manage their projects themselves but are supported by the theory tuition which runs alongside the project work and is in any way possible directly related to the project. Researching information e.g. using the library and the internet are also important components of the project work.
All classes have an online timetable showing when an individual teacher will be giving classes. At the beginning of the semester, the teacher will typically lecture in theory; and later in the semester, the teacher will act mostly as the students' project consultant, helping them with any problems related to their projects etc.
Every student is expected to bring his/her own laptop.
Teaching and learning principles
We emphasise project work undertaken in groups of three to five students; and the groups will of course consist of students of various nationalities. The project work is backed by lectures and short exercises which we attempt to schedule in such a way as to achieve the greatest possible synergy between the theoretical learning and the practical project work.
We have been happy to see that also our foreign students have been extremely satisfied with this teaching method. As far as the international programme itself is concerned, we feel that we gain additional pedagogical benefit from being able to put together project groups that consist of students of various nationalities.
What does it take to study at KEA?
Studying is not just about attending lectures and classes and taking part in the teaching activities. The active enrolment model shows you what is expected of you as a student at KEA.
The study programmes at KEA are full-time programmes, which means that you should expect to have to devote an average of about 42 hours a week to your studies. The hours are split between various activities such as teaching activities and preparation time.
Collaboration with businesses
You will find there are close ties between construction sector companies and the study programme. The projects you work on are often real projects taken from companies. Your lecturers maintain a close contact with these companies and are therefore familiar with the latest developments and trends in the sector. This ensures that new knowledge is incorporated into the teaching.
You will also have close contact with one or more companies during your studies – in your internship and in your work on various projects.
KEA is a playground, a community and a wealth of responsibilities
As a student at KEA, you have almost endless possibilities.
Workshops, with everything from CNC milling machines and wild 3D printers to a wide range of digital hardware. We have one of the world's leading material libraries. We have cozy corners, roof terraces, cafes and bars.
At KEA, there is a new challenge around every corner.
We hope you will use all these possibilities for creativity, development and socialising.
Transfer to KEA
If you want to transfer to Architectural Technology and Construction Management at KEA, you must meet our entry requirements. You can read more about the requirements below.
Requirements for transfer to KEA
If you want to know more
Read more about transfer to KEA, re-admission and re-enrollment on the page APPLICATION AND ADMISSION.
Exhange at KEA
It is still possible to go on exchange at KEA. You can read more about exchange below.
Information about exchange at KEA
Exchange

As an international student it is still possible to go to KEA for exchange. 

We welcome exchange students with appropriate educational backgrounds who wish to attend one of our international programmes for one or more semesters.

You must be a regular student at one of our international partner institutions. YOU CAN SEE ALL OUR PARTNER INSTITUTIONS HERE

At KEA the international element is of great importance and we pride ourselves of an intercultural environment.

Contact

If you are interested in exchange at KEA you kan contact our international office, KEA Global.
Semester start
The fall semester begins in the end of August and the spring semester begins in the end of January. You can see study start dates in our Academic Calendar.
Please note, that from August 2022 the programme will no longer be available in English for full degree students at KEA. It is still possible to go on exchange at KEA, see more at global.kea.dk
Contact
If you have questions about transfer to KEA, re-admission or re-enrollment KEA Applicant is ready to help you. If you have questions about exchange programmes please contact KEA Global.
Questions about transfer, re-admission and admission requirements
Contact This email address is being protected from spambots. You need JavaScript enabled to view it. or +45 46 46 07 00.
You can call us Monday to Friday, between 10.00-12.00. All times are CET.
Questions about exchange programmes
Contact This email address is being protected from spambots. You need JavaScript enabled to view it. or find contact information for our international coordinators at global.kea.dk.
General information
Below you can find information about study place, curriculum and other practical information regarding Architectural Technology and Construction Management.
Practical information about the programme
Language

The programme is offered in English.

If you wish to have Danish as the language of instruction, you can choose the Danish programme Bygningskonstruktør.

Address

Classes take place at:

Campus PCG
Prinsesse Charlottes Gade 38
2200 København N
Denmark

Finance

The programme is entitled to the state education support (SU) for Danish citizens. Read more at www.su.dk

Tuition fee terms:

Nordic/EU/EEA students are free of charge
Non-EU citizens must pay a tuition fee of € 6,100 per semester

There is no fee for following students: 

Students from the European Union (EU)
Students from EEA countries (Norway, Liechtenstein, Iceland)
Students from Switzerland
Students who are granted permanent residency or time-limited permit with the possibility of permanent residence in Denmark
Students exchanged with Danish students as part of a bilateral agreement with an educational institution abroad
Students who are granted residence permit under §9c, paragraph 1 of the Aliens Act as the accompanying child of a foreigner with a residency permit issued under pursuant to section 9a of the Aliens Act

Expenses

Books (approximately DKK 10,000 during the course of 3½ years), and your own notebook (Windows).

You will receive further IT-specification to you computer when you have been accepted at the programme.

In addition, there will be expenses of approximately DKK 800 to safety equipment for use during site visits.

Scholarship

Unfortunately, the Danish Government has discontinued allocating funds towards scholarships for non-EU/EEA students.

Due to this decision, KEA is unable to offer any scholarships at this point.

Curriculum

Code of conduct

KEA has a set of general codes of conduct, which apply to everyone. Locally, there might be more detailed codes.

Diploma Supplement

KEA issues a Diploma Supplement in English automatically at the end of your studies, as a supplement to your diploma.

The Diploma Supplement is designed to provide a description of the nature, level, context, content and status of the qualification.

The Diploma Supplement contains a description of KEA Copenhagen School of Design and Technology and the Danish educational system.